How The Krupnick Approach Helps Students
Excel in School and in Life
DISCOVER The Krupnick Approach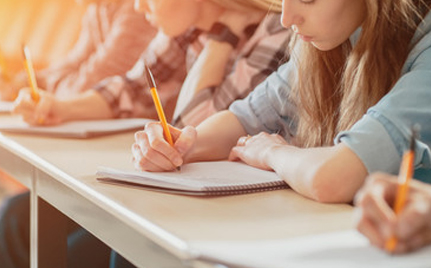 Our mission is to meet you where you are and help you become more intellectually confident and engaged. We provide you with tools to help you discover your interests and talents through a four-step process of customizing, re-framing, preparing, and soaring.  .  
While these goals are listed as steps, we teach them as part of an integrated program so that you can harness them wherever you go.

CUSTOMIZE
Discover your unique skills, strengths, and passions, and how to harness them to find a college and career that fits you… not the other way around.

RE-FRAME
Learn how to identify your personal learning style, develop creative problem solving skills, and leverage your strengths to reach your goals now and later in life.

PREPARE
Calm anxiety and skyrocket your confidence with help from top experts who will walk you all the way through the college application, essay, testing, and interview process… and beyond!

SOAR
Join the 93% of Krupnick Approach students who soar into one or more of their top three colleges. Head off to a college and a life where you'll be successful and happy.
Here is our 4-step Krupnick Approach in detail:
Step 1 – CUSTOMIZE:
We take time to learn about you and help you discover your unique skills, strengths, and passions. We then help you design an academic and/or test-prep fit that is fundamentally organized around your distinctive style and your goals and ambitions.
Step 2 – REFRAME:
Many students come to us with the mistaken notion that grades or standardized test scores are a reflection of their intelligence or ability to succeed. Or that a specific score will make or break their futures. This sets them up for an enormous amount of pressure that is both unnecessary and counterproductive. 
We help you reframe the process in terms of opportunities to develop your interests, leverage your strengths, and explore colleges and careers that fit the person you are and shape the person you will become.
Higher grades, test scores, and admissions rates naturally follow, but there's an even bigger payoff: you will also gain confidence, critical thinking skills, and self-awareness that most young people won't develop for years.
An undeniable edge for every area of life.
Step 3 – PREPARE:
We believe in a broad-minded approach to college and career preparation. So along with getting you ready mentally and emotionally for your future, we also help you tackle the day-to-day practicalities that must be managed all through the process.
That's why we have a whole team of Ivy and Ivy-equivalent experts who guide you step-by-step through…
ACT/SAT tests
AP Subject tests
Academic coursework
College essays
Summer program apps
College selection
College interviews
College faculty-student relationships
Post college LSAT, GMAT, GRE tests, and graduate-school applications.
You could say we're more like academic life coaches than tutors!
Step 4 – SOAR:
Every step we've taken with you is designed to help you SOAR.
And this commitment has allowed us to achieve the TOP TRACK RECORD OF ACT/SAT SUCCESS in the test prep world and a 93% success rate for placing students in one of their top 3 colleges.
Even more importantly, our students go on to successful and happy careers because their college and career choices are molded to their passions, talents, desires, and life goals.
Just like this student has achieved:
'Most of my pre-college, educational life was overshadowed by the "opinions" of uninformed and lazy educational "professionals" and "administrators," who neglected to identify my learning style, because it was more convenient to give a generic diagnosis rather than to understand my personality and natural intelligence.
My parents hired tutor after tutor to try and mold me from an average/mediocre student
into an exceptional one.
All failed, except for The Krupnick Approach. Joe and his team focused on identifying my strengths and applying them to a systematic process aimed at equipping me with the perspective needed to tackle highly complex problems. This systematic process gave me the confidence and the set of tools I needed to not only compete in the real world but to excel past my peers, taking me from an average C/D high school student to Dean's list honor student in college.
Throughout college I applied the Krupnick Approach's process to tackling the challenges of my international business and economics major, becoming well known as an exceptional contributor, receiving praise and accolades for departmental and
campus contributions.
Today, post-college, I enjoy my challenging career as a top performing Account Executive at a Fortune 500 technology company, communicating the value of highly complex emerging technology solutions to customers throughout North America. I still rely on and apply the Krupnick Approach to train, mentor, and tackle the rigors of competing in corporate America.'– Former Evanston Township Student
See what our students have to say about their experiences
The Krupnick Approach is amazing to work with. Through thick and thin, they were supportive, patient and flexible. They guided me through my entire college application process-- from figuring out the best school for me, to preparing for the ACT exam and college essay...
The Krupnick Approach is the Michael Jordan of ACT tutoring. They raised my score by 12 points! This allowed me to be accepted to the school of my dreams and play basketball. I don't know what I would have done without ...
Without the Krupnick Approach team, I would never have been able to feel as confident as I do now about standardized testing! Due to their unique tutoring style, I was able to bring my science score up to a 36. I would really recommend their services to anyon...
With my busy schedule and keeping up with family commitments, Joe and his team helped me navigate through some of my most challenging classes, especially my final exams. He helped me transform my GPA and also my self-confidence with my academics. If there w...
If you or anyone you know are currently struggling with ACT/SAT preparation and are looking for tutoring/assistance, Joe Krupnick and The Krupnick Approach is the only way to go. After working with Joe as a tutor for many years in high school w...
If you are looking to prepare for the ACT I highly recommend working with the Krupnick Approach. In a short period of time I was able to raise my score considerably using his unique approach. There is simply nobody better than Joe and his team for ACT test prep.
The Krupnick Approach allows you to excel when & where you need it the most. If you're looking to improve your personal or academic situation, then don't waste your time or money on a second rate service — just do it right from the start. H...
So, there have been very few times in my life that I don't have the words to strongly enough recommend someone or something. But, such is the case with Joe Krupnick and his company The Krupnick Approach. Joe is, by miles, the best test preparat...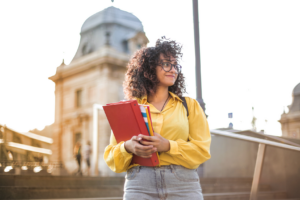 If you are like most people, the prospect of making a choice about where to spend the next four
READ MORE