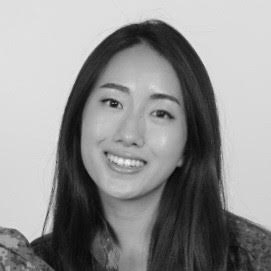 University of Pennsylvania
University of Chicago Law School
Works out of Chicago, IL.
Haley earned a Bachelor's degree in Political Science from the University of Pennsylvania and is working towards a JD from The University of Chicago Law School. Haley is also a graduate of Phillips Academy Andover. 
Haley's passion for helping students get into their dream schools stems from her experience of applying to schools as a first-generation immigrant. Haley is deeply grateful for the many doors that her education has opened for her and is eager to help the next generation of students achieve their educational aspirations. Throughout college and since graduation, Haley has coached and mentored students in a variety of roles, including as a teaching assistant, an ESL volunteer, and an alum providing educational and professional advice. Haley has also served as a Penn alumni interviewer, a position that has enhanced her understanding of how students can present the best versions of themselves to the admissions committee. 
As a college essay and application consultant, Haley strives to elicit and help create a genuine, compelling, and cohesive story across all elements of a student's application. Her strengths lie in highlighting the unique contributions each student can make to a college/university by (1) packaging past and current accomplishments into a compelling narrative and (2) identifying future opportunities that can help build an even stronger application profile. From personal experience, Haley understands that the higher education application process can, at times, be incredibly stressful. As a consultant, she is committed to working collaboratively with students to reduce the stress and make the experience a more enjoyable one. 
As a writing coach, Haley leverages her years of research and editorial experience to help students craft an original, high-quality piece of writing. Previously, Haley has served as an editor of her high school and college newspapers, spent a summer as a Forbes magazine intern, written an honors-level senior thesis, and most recently, won a prize at her law school for excellence in brief writing. In particular, Haley enjoys helping students brainstorm research topics, create an outline, and edit the paper to its best version.